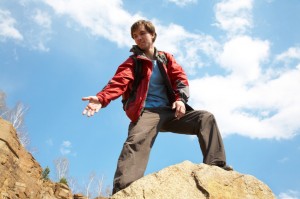 Lately, we've published a few blog posts about migrating from one ESP to another when switching ESPs. I've read these posts with interest because I've helped with several such migrations since joining the ClickMail team.
While helping with these ESP migrations, I've noticed that whenever a new platform is being migrated to, the default mentality is to bring everything over wholesale: all the automations, past emails, subscriber data, etc.
However, that kind of "bring all the old baggage" approach might not be the best way to go.
Moving to a new ESP platform opens up many possibilities. Often, clients are moving from a second-tier ESP to a top-tier ESP. Besides better server reliability, email deliverability, and customer service, these enterprise-level ESPs come with a whole host of tools and add-ons that make them stand out in the email marketing arena.
That makes migration time the perfect opportunity to start anew.
What about comparing performance between old and new?
Some of you reading this are probably thinking that I don't care about comparing the performance of the old ESP platform to the new one. As in, if you don't send the same emails to the same lists in the new platform that you did in the old platform, how will you accurately gauge email deliverability and engagement? I have an answer for you, but let's address those two things separately: deliverability and engagement.
There are many factors that affect email deliverability, most notably email authentication. If that's set up properly–meaning the sending IP is in good standing and warmed up–email deliverability shouldn't be an issue. As for performance concerns, I'm of the mindset of constant improvement. It's not that comparisons aren't important; it's just that the yardstick being used isn't very good when we compare performance with the old ESP to performance with the new one. If that were an apples to apples comparison, I'd have to wonder why you switched ESPs in the first place.
Besides, what really matters is engagement. The overarching rule of thumb with engagement is content, but many seasoned marketing professionals don't see the subtle nuances. Oftentimes when we look at a delivery report, all we see are numbers. Some percentages are a little higher, some a little lower, but for the most part, those numbers don't really speak to us.
Unless you have a good email analysis tool.
How email analysis fits into the picture when switching ESP
I say measuring engagement matters more than comparing the performance of your old ESP with your new one because engagement is what helps your email deliverability, your click-through rate and your conversions. And engagement is harder to measure than deliverability. As I said above, deliverability really shouldn't even be a big deal as long as you're doing everything right to ramp up a dedicated IP address (and if it's a shared one, there shouldn't be any issue at all). Engagement is the issue, and your engagement is not going to change because you switched ESPs.
Engagement only changes when you do a better job at it.
The right email analysis tool can help you segment better as well as learn patterns and trends that could ultimately help you send the right message at the right time which, ultimately, leads you to better engagement and ROI. Take eMVision, for example, an email analysis tool we developed for ExactTarget that harnesses Tableau's data visualization to deliver colorful, easy-to-read email analysis that can report on just about any aspect of your campaigns.
An email analysis tool like eMVision provides a visually compelling representation of data, where any marketer can see the peaks and valleys from their past marketing efforts. Subtle variances in the days of the week or the time of send can be easily pinpointed. Marketers can ask things like, How does a long weekend affect the performance of our emails? How do the seasons of the year affect engagement? Do we want to send emails before or after school vacations? Do people open more marketing emails after Thanksgiving? Is there a big drop in email opens during Christmas? Do the phases of the moon affect engagement? With eMVision, you'll begin to ask questions you never thought to.
Once you're able to see trends, you can act on them. The biggest failing I see with determined marketers is their insistence on tedious segmentation work for minimal returns, spinning their wheels and going nowhere. If they're able to key in on the right moment to send the right emails, they'll be able to get better returns. Knowledge is power, and harnessing that power is the key to marketing success, regardless of the ESP you've either just left or just joined.
Lastly, if you're still concerned about performance–as we all should be–look at actual conversions three quarters in. What was the ROI with your previous email marketing platform, what does your new ROI look like, does your projected returns meet or exceed your expectations?
If you're switching from an old email service provider to a new one, obviously there are some things you do want to move as is, like our CEO outlined here in an article about how to migrate from one ESP to another. The danger lies in moving everything wholesale, as I said above, and missing the chance to begin some things anew…including implementing a really good email analysis tool that will help you measure what really matters, and get even more out of that new ESP.