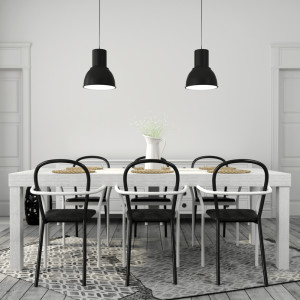 Somewhere between the opens and the clicks is a wealth of email marketing data you need to be mining. You might call this the gray area, because it goes beyond the black and white of the simple email reporting of recent history.
Yet it's not actually gray, meaning it's not hazy or unclear. Rather, in-depth email analytics—when done with the right tool—creates a crystal clear picture of your email marketing program, for each send and each campaign, in the present and over time. This is the data, the business intelligence, that moves you past the simple black and white email reporting you used to do into actionable insight that can make your program improvements detailed and granular, as you dig deep, learn more, and respond to that knowledge.
How to get a quick primer on email analytics
If you haven't quite wrapped your head around email analytics yet, or the critical importance of this knowledge, take a quick look at some past posts we've done on the topic. Consider this a quick primer to get you up to speed fast. Even if you only skim one or two of these seven posts, you'll get a much better handle on how email analytics can help you take your email marketing program to the next level—and make better use of that ever-increasing amount of data!
Take a dive into email analytics with me in San Francisco
Want even more? If you're in the Bay Area and you'd like to learn more about today's email analytics and the kind of insight they provide, join me on October 27th at 1446 Market where I will be speaking on the topic at the Future of Email event.
On October 27th, industry experts will be on hand at the Future of Email event at 1446 Market in San Francisco to talk about the newest trends and technologies. I will be on the panel (discussing analytics), along with Benjamin Diggles of Oracle Responsys, Xavier Casanova of Liveclicker, and Andrew Acedo of Persado.
The event starts at 4:00 with a reception. The panel presents at 4:30 followed by networking with your colleagues at 6:00. It promises to be an evening full of education and opportunity, so be sure to be there! And get into the gray…
Learn more about the Future of Email event here. Register for the event here.