MAKE YOUR EMAIL SMARTER™
Email design by email specialists
Get email campaigns designed to drive the response you want
An effective email is the result of three parts: your list, offer and design. Is your current email design generating the response you want?
As a value-added reseller of ESPs, ClickMail offers a range of services, including email design for your enterprise email marketing. Our email specialists can develop a new look for you, or optimize your existing design to make it work harder, on desktop screens and mobile devices. As design specialists, we keep up with the latest technologies and employ those on your behalf, including the newest—responsive email design–so your email renders correctly and offers a great user experience no matter the mobile device.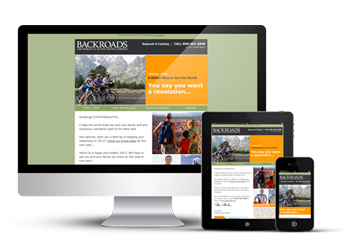 In addition, we offer email copywriting help, and we can also help test your enterprise email marketing campaigns to ensure not only your email design generates a higher response rate, but your copywriting and subject lines too.
To learn more about our email design and testing services,
contact us today.
Copyright © ClickMail Marketing. All rights reserved.