MAKE YOUR EMAIL SMARTER™
Email analytics for
deeper understanding
Powerful data visualization for Salesforce Marketing Cloud means faster optimization
eMVision is an email analytics and optimization solution specifically developed for ExactTarget. It's powered by Tableau Software, the leader in data visualization.
Why use the eMVision email analytics tool?
Get deeper insights – fast
See the trends that drive your business through beautiful, fully interactive dashboards that show you the email marketing metrics that really matter.
Conduct email analytics in minutes that typically take hours, days – or even longer.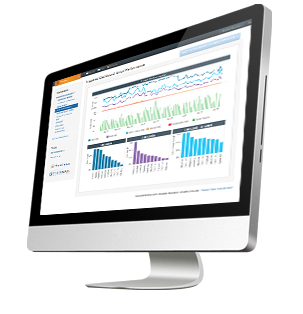 Optimize your Salesforce Marketing Cloud campaigns
Save your dashboards in Tableau, then click on any data to instantly push it back into the Salesforce Marketing Cloud.
Retarget and optimize existing campaigns and define new, high-performing programs.
Visualize data from other business systems in a single view
Point and click integration of Salesforce Marketing Cloud data with other systems such as: eCommerce, CRM, social media, web analytics and more.
The more you use 
eMVision,
the smarter your email analytics reporting gets – and the better your email performs. 
Learn More
Copyright © ClickMail Marketing. All rights reserved.