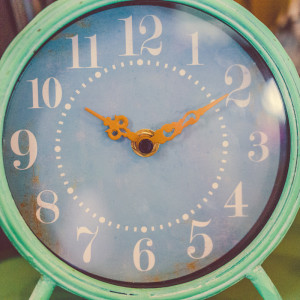 Tick tock, tick tock…once again, we are in the countdown stages, working our way towards complying with yet another regulation.
Most recently, we were preparing ourselves for the Canadian anti-spam law or CASL, which was enforced in stages, taking full effect in July 2017. Next, it will be the General Data Protection Regulation or GDPR that goes into effect on May 25, 2018. (Or should we say 25 May 2018 since this is a European regulation?)
We won't go into the reasons behind the GDPR or the requirements you need to prepare for, because that information has been covered thoroughly in other posts and articles. If you need an overview of the law and its impact, we recommend you read any (or all) of these three articles:
Our GDPR advice? Comply regardless
Because the topic has been covered in depth, we see no need to reinvent the wheel as it were. But we do have some advice for you as an email marketer, advice that's relevant regardless of what the GDPR asks or requires of you.
As we did when CASL first became an issue, we strongly encourage you to comply with GDPR, even if you have zero contacts in the EU, because that will do more to ensure global compliance.
Yours does not have to be a business in the EU to require your compliance. The GDPR applies to any business in the world that offers goods or services to customers in the EU, whether B2C to consumers or B2B to businesses. And because Europeans place a much higher value on privacy to begin with when compared to Americans, the GDPR is much stricter than CAN SPAM and farther reaching than CASL. When it goes into effect in May, the GDPR will be one of the most forceful consumer protection initiatives in the world—if not the most. And it will be strictly enforced.
Wouldn't you rather comply from the start than risk noncompliance later?
Compliance varies the world over; GDPR can help
Compliance with GDPR can help you globally: The difficulty of navigating compliance in different countries with different rules makes being GDPR compliant make sense. The slides from a January 2016 DMA event on global compliance can give you an overview of just how complicated it can be to keep up with regulations the world over, as even definitions vary for critical factors such as defining consent and the difference between promoting and informing. Getting to know the ins and outs of the GDPR and adhering to that regulation can ensure you're compliant almost everywhere, because it is so strict and far-reaching.
The economy is global, and your business will soon be too
Are you reluctant to dive into this global compliance? Maybe your customer base is currently limited to the U.S. or North America, or even the U.K which won't be part of the EU any longer once Brexit is done. Maybe it's hard for you to see the value in taking the time to learn about and comply with laws set forth in the far-away European Union when really, you can't see how it affects your email marketing program. And we can certainly get some reassurance from the experts who say the GDPR may not be that bad.
Knowing how strapped and busy most email marketing teams tend to be, I can understand the reluctance to take on yet another set of rules and regulations. However, unless you're intentionally limiting your customer base geographically, aren't you better off proactively complying now, to be ready when the day comes that your prospects and customers live in places like Spain and France?
When it comes to email marketing, it's usually better to be proactive than reactive, whether you're talking about deliverability, content or yes, compliance.