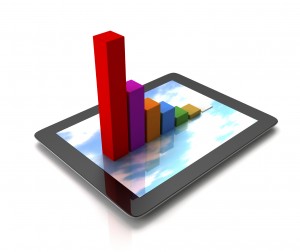 Here at ClickMail, we have access to some unique data due to the ESPinator. The ESPinator is a free online tool we built a few years ago to help marketers looking for a new email service provider (ESP) to narrow their list of possible ESP choices. As thousands of marketers have used the tool, over 200,000 data points have been created, enabling us to analyze that data and determine what really matters to marketers when shopping for an ESP.
When we took a recent dive into the data to ask, "Which are the most important features searched for in an ESP?," six of the top 10 questions by answer belonged to the Reporting and Analysis section. (Top questions are determined by the percentage of marketers who answer those questions because not every question has to be answered to use the ESPinator. When marketers choose to answer questions, they are indicating that question is important and relevant to their ESP search.)
However, it's not just that they want reporting and analysis tools. They want them to be easy to use. As one of MECLAB's data scientists pointed out in a MarketingSherpa article recently, culling through the data shows 78.5% of those who want an easy interface also want robust reporting and email analytics tools. (MarketingSherpa hosts the ESPinator on their website.)
What is this data telling us?
I suspect this data is telling us ESPs are doing a below average job of delivering the email reporting and analysis tools marketers want. Whether this means they're not delivering the tools period or they're not delivering tools that are easy to use, it would be hard to say.
But it's also telling us it's time to make email reporting and analysis more powerful and easier to use. (ClickMail's Michael Kelly will be delving into this topic more at the Email Summit later this month.)
One example of an email analytics tool that's easy to use
Until those features exist in an ESP platform, marketers will have to find other ways to analyze the performance of their efforts, which essentially leads to consideration of third-party options. And while I don't want to come across as self-promoting, I feel compelled to talk about eMVision, an email analysis tool developed by ClickMail, because it represents the potential of what a third-party vendor can provide that an ESP can't.
eMVision was created because we felt there was a hole in the average ESP offering when it comes to email reporting. We saw our clients struggling to gain more insight from their email analytics, to really be able to see what was happening without investing unreasonable amounts of time—because most email marketing teams are strapped for resources and short on time!
To create eMVision, we integrated Tableau Software's powerful visualization with ExactTarget's email reporting to deliver email analytics that can be understood in an instant. (You can see some sample screenshots here to see what I mean about the visualization of the data.) The data doesn't change. The data was always there. But now the data is easy to access and understand—and act upon.
Although we initially built eMVision for ExactTarget users, it was our plan all along to roll out versions for other email service providers too, and we will soon be offering it via other ESPs. Stay tuned for the next two ESP integrations…
In the meantime, if you're one of the marketers with "reporting and analytics that are easy to use" high on your priority list, reach out to ClickMail if you'd like to see an eMVision demo. And see what the power of visual email analytics tools can do for you!