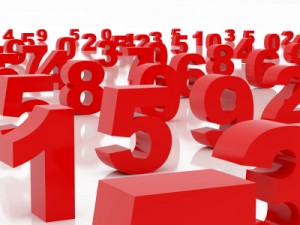 We're a numbers-obsessed society, wanting to watch numbers either increase (in our bank accounts) or decrease (on our scales).
There's one place, however, where the email marketer must tread carefully when it comes to numbers, and that's when you're growing your email list. This is not the time or place for a focus on quantity and rapid growth. Slow and steady really does win this race because slow + steady = interested and engaged subscribers as opposed to simply names on a list. And engaged subscribers are the ones who will stick around, improve your email deliverability, and grow the number that does matter: your ROI.
With that in mind, we offer 4 strategies for growing your list, strategies that might not have been on your radar screen before because they're not focused on the numbers, rather on the results.
Strategy 1: Be wanted
The absolute best and easiest way to grow your in-house email list is by having something people want to get. This might be useful content delivered via your newsletter. It could be humor or a weekly video. Or it might be sneak peaks or exclusive offers. It matters less what it is and more that people want it and can only get it from you.
Note: There's a huge difference between being wanted once–such as with an iPad giveaway–and wanted on a regular basis. The former will get you lots of email addresses to start, but later you'll get lots of spam complaints and unsubscribes because people only signed up for the drawing. Once they realize they're not getting the iPad—only promotional emails from your company—many of them will lose interest. In the long run, this will hurt your email deliverability and the jump in numbers you'll see in your email list won't correspond to a jump in your ROI. Your email reporting will go from impressing to depressing.
Being wanted on a regular basis, however, will lead to long-term engagement which will improve both your email deliverability and your ROI.
Content that's wanted also tends to be content that's shared, either by email forwards or social media. (So make sure your emails are easy to share by including those sharing buttons!)
Strategy 2: Sell the subscriptions
You can't simply ask for a subscription. OK, you can. But that's not as effective as selling the subscription. What does it mean to sell? It means to let prospects know what they get in exchange for their email address.
Remember: An email address has value. As with anything else of value, people want something worthwhile in exchange. That value might be in special offers or great articles or up-to-date news. But there must be value. You can't just ask people to subscribe without giving them a good reason to do so. (Wondering what that value is? Go back to Strategy 1 and make it good!)
Once you've determined the value you're offering, sell the subscriptions. Don't leave it up to a simple "Subscribe to our emails" CTA with an empty field and think you've done your job. You must give people a reason to want to subscribe. Devote one page of your website to this or create a landing page with the sole purpose of convincing people that your emails are worth subscribing to. What else are you selling at your company? Shoes? Software? You don't simply ask the customer to buy the shoes, right? No, you promote the shoes. You market them. It's the same with the subscription.
Strategy 3: Offer segmented content
It helps you sell the shoes when the customer finds what she's looking for. If you're selling her navy flats but she's in the market for red pumps, you'll have a problem.
Which brings us to Strategy #3: Use email segmentation to offer more than one kind of content in order to attract more subscribers. This segmentation can actually help you fulfill the first two strategies, because you're more likely to provide content of interest if its targeted, and you can get more signups when people see that's an option.
Using email reporting and analytics, determine what subgroups might exist and the kinds of content you create for each segment. For example, if yours is a gaming company, perhaps you'll discover a gender difference among your customers, with males and females exhibiting an obvious preference for one type of game over another. You'll be able to develop two different types of content and send the most relevant to each subscriber.
(If your email reporting lacks this kind of insight, it might be time for eMVision. Combining the data in ExactTarget with the visual analysis of Tableau Software, eMVision offers a fast and powerful way to identify and target segments.)
Strategy 4: Make the offer in multiple places
Try to think outside the box when making the ask, and ask in other places. Think beyond email signups on your website. Where are other places people might come in contact with your company? LinkedIn maybe? YouTube perhaps? Direct mail? Also consider your Facebook page, blog, employee email signatures, transactional emails and even in person at the checkout of your brick-and-mortar stores.
For more thoughts on how to grow your list, see the email list building do's and don't's we published some time ago, and these email best practices from ExactTarget. But most importantly, focus on the right kinds of numbers and grow a quality list.