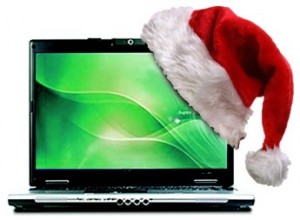 (Updated December 15, 2018) We are now into the time of year when email inboxes get even more crowded and cluttered. Retailers are emailing their lists more frequently in their zeal to tap into the holiday buying frenzy.
What does that mean to the B2B email marketing team and its desired email marketing ROI? It means you suddenly have a lot more competition for attention in the inbox.
At ClickMail, much of our work as email consultants involves B2B email. So while other email marketing consultants are focused on the B2C clients, helping them maximize their email marketing ROI over the holidays, we're over here thinking, "How do we help our B2B clients compete during the seasonal increase in email volume?"
Oddly enough (or not), our advice doesn't change. The keys to successful B2B email marketing ROI any time of year is the same during the holidays, but perhaps more so. It's about the basics: Be relevant. Be customer-focused. Provide useful content. Don't be self-serving.
Or maybe we should say the email best practice in this case is simply do it right all year, and you'll reap the rewards during the holidays. If you're always relevant, always customer-focused, always helpful, your emails will be welcomed all year—even amid the flurry of holiday email. Your subscribers will be anticipating them, making your messages stand out.