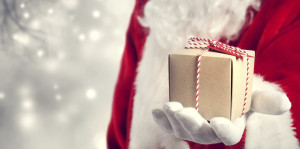 (Updated December 1, 2018) Noticed anything different about your email inbox lately? For instance, maybe it's even more crowded than usual?
The holiday season is upon us…and so are the holiday email marketing campaigns. That means you can take a crash course in email marketing and who is doing what with their email subject lines.
Whether the increase in emails pleases or annoys you, stop long enough at each email to pay attention to the email subject lines. OK, granted I am CEO of an email technology company, so I'm more likely to notice these email subject lines than most people. But that's all the more reason to encourage you to do so too.
Start doing your own little private email marketing analysis as you go through your inbox, using the questions and advice below:
Do any of them jump out at you? Why? In a good way or a bad way? What makes that email subject line stand out?
Which email subject lines are ho hum and not to be noticed if you weren't paying attention?  What lessons can you learn from the boring subject lines?
Pay attention to length, not just the message. Does that impact your reaction, your willingness to open the email or not?
What about the order of the words? Do brand names affect your interest? Numbers? Dates? Dollar amounts?
How about humor? Seriousness? Dissect those email subject lines and learn all you can!
You might not be your target audience, so the email subject lines that appeal to you aren't necessarily to be copied in your next email marketing campaign. But the email subject line is a critical component in getting people to open your emails, and unless they open them, they won't interact with them (i.e. buy from you!). Studying a wide variety of email subject lines will broaden your thinking and approach.
The more you can learn about email subject lines, the better. The more you can test them, the better. The more different types of email subject lines you get exposed to, the better. So don't curse the deluge of holiday emails in your inbox. Tis the season to appreciate them and learn from them. For better email subject lines in 2019!