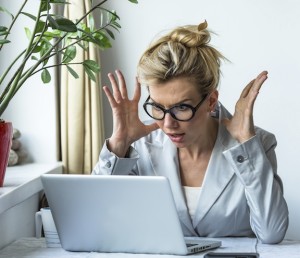 Adestra has published a report on subject lines that ought to be a must-read for every marketer, regardless of industry, because it's an eye opener (or reminder) of the big huge impact one little word can have.
Subject lines can always benefit from optimization because they affect not only open and click-through rates, but unsubscribe rates as well. In order to delve deeper into subject line best practices to discover ways to improve, the folks at Adestra looked at more than 3 billion attempted email sends and more than 400 million opens to compile data on the best and worst words to use.
In this extensive report, you'll see how more than 300 keywords performed across four categories of industries:
Retail and B2C
B2B, Professional Services and Financial Services
Conferences and Events
Media and Publishing
The result? A guide to subject line best practices that will help you improve your subject lines like never before.
Subject lines beyond the opens
Regardless of your own industry, reading through this report will help you to take your subject lines to the next level. Although you might think you've got your subject lines down because you've done A/B split testing comparisons, download this report just the same. Every bit of optimization matters because subject lines do much more than get an email opened. A subject line has an impact on whether email gets opened or not, yes. But it can also have a positive or negative effect even when the recipient isn't considering opening your email in the first place.
Positive: A subject line makes a brand impression on its own, meaning a recipient doesn't have to open your email to have an opinion (or alter an opinion) about your brand. Done right, a subject line has the potential to advance your cause in the mind of the recipient even if your email gets deleted without opening. It also plays a key role in your click-to-open ratio, indicating how well your subject line delivered on the promise made when the email was opened.
Negative: Conversely, your subject line has the potential to create a negative brand impression or worse, a spam complaint. According to Convince and Convert, 69% of recipients report emails as spam based on the subject lines. As you can see in the report, your subject line can also affect your unsubscribe rate, data which I found really interesting and that I hadn't seen before.
Get better at evaluating your own subject lines
This report is not a subject line how-to guide, mind you. It is crammed full of examples, yes, but those aren't "the" words to use or avoid. Rather, the real benefit to this analysis is that it will (I hope) get you thinking, looking at your own subject lines with fresh eyes and devising new approaches to your A/B testing.
For example, this report will give you insight into a myriad of topics around subject lines, including information such as:
How big of a discount to advertise in the subject line. (The answer will surprise you!)
How your offered discount can affect your spam complaint rates.
The top—and worst—performing words to use in each of the four categories of industries.
When and when not to personalize the subject line.
Again, these aren't meant to be hard and fast subject line best practices, because you can only know what works best for you by testing. But seeing findings like these should help you and your team to objectively re-evaluate how you've been doing subject lines in order to find more ways to optimize them.
You should walk away from this report with new insight into your subject lines. I'm not saying grab all the highest performing words and craft subject lines from them, because you'd end up with subject lines like "Thank You | Monthly | Thanks | Bulletin." But I am saying look at your subject line best practices through the lens this report provides. And optimize on!