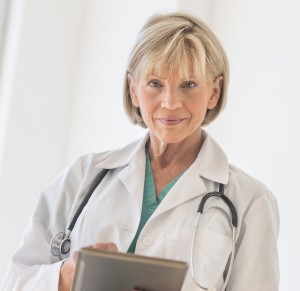 If you work in a corporate environment, chances are you're familiar with wellness programs. Originally intended to encourage physical health on the part of employees in order to reduce sick days and healthcare costs, wellness programs now run the gamut and even include stress reduction and financial wellness.
Now I, as an email marketer, am going to take some liberties with that wellness concept and give you my thoughts on another kind of wellness: ESP wellness.
Although we at ClickMail spend a lot of time trying to sort out whether or not a new email service provider will fix what ails an email marketing program, taking into account the costs, hassles and potential ROI, there is one reason for switching that we don't usually talk about: It's healthy.
Yes, switching email service providers can be a real, although quite necessary, hassle. And if you make a poor ESP choice, it's one you'll regret for quite some time until you're able to switch again.
But—to be honest—I think switching is healthy. It brings about a fresh, objective outlook and causes you to take stock, giving you a better start with the new ESP. I've listed some of what you might call the hidden benefits of switching email service providers below:
It forces you to really assess your program and how you're doing things. In order for this to be the case, however, you have to be both introspective and honest. To help, check out these six problems you can't fix by switching ESPs.
It's an opportunity to improve what you've always wanted to improve. It's kind of like moving to a new house. Say you always wanted to set up the living room a certain way. Making the move makes that easier. Ditto for your email marketing program: Maybe you've wanted to exploit the potential of SMS as a component of your email marketing program. Switching to a new email service provider means you get to do some new things—in fact, you'll be excited to do new things.
Speaking of a move to a new house, switching email service providers makes you get your figurative house in order. By this, I mean your in-house email lists and your data, but potentially your images, landing pages and even your automated emails as well. Everything that has been out of sight, out of mind will suddenly be visible again.
Consider where you are vs. where you want to be. We all fall into the traps of same old, same old—in our personal lives and our professional ones too. And email marketers are not immune to this human failing. When you make the move to a new email service provider, you get a chance to step back and objectively judge how well you have—or haven't—been doing your job as a marketer.
I don't suggest switching email service providers solely for these reasons. However, if you find you do have to switch, you'll be better prepared mentally to make a good choice if you can look at the switch as the opportunity that it is: a chance for some ESP wellness that should keep your email marketing healthy for a long time to come.