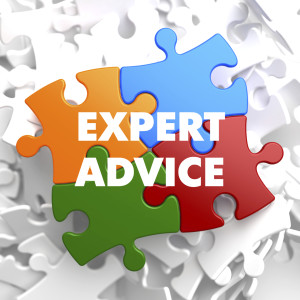 The MultiChannel Merchant (part of the Chief Marketer Network) February 2015 Technology Report "Selecting an Email Service Provider" struck a chord with us at ClickMail, for an obvious reason: One of our core competencies is helping clients choose the best email service provider for their needs.
And the advice throughout the article is sound, especially the warning that it won't be easy. In fact, the article states that fact right off the bat with a bold headline claiming, "Choosing your next email service provider should not be simple."
We couldn't agree more. If choosing your new ESP is a simple and easy task, there's a good chance you're making a poor choice. As the popular phrase that accompanies all kinds of goofy images these days says, "You're doing it wrong."
The article is right about many things beyond the warning not to expect simplicity, and the advice overall is good. It's true that ESPs are not one-size-fits-all. It's true that you need to start with your needs, like send volume, number of subscribers, integration needs, database hosting and email reporting requirements.
There was, however, one issue not properly addressed: the length of time it should take to choose a new ESP. In fact, one of the companies interviewed for the article took 7 months to make a decision. In our opinion, as email experts who have been vetting ESPs for clients for over a decade, that is an unnecessarily long time. And the longer you spend on a search like this, the more time and money you've spent that could have been invested in another initiative, not to mention delaying the changes you want to make with your email marketing program (the reason you're switching in the first place, remember?).
I'll admit that 7 months is not an unusual period of time for a company seeking a new ESP, because I have heard plenty of stories about searches taking that long and longer. But it doesn't have to be that way—nor should it.
And that takes us back to, "you're doing it wrong." Although the advice to "take your time" is sound, taking too much time isn't.
The best way to avoid wasting time and money on an ESP search—and possibly stifling your email marketing program while doing so—is to work with someone who has been through it all before many times.
Choosing a new email service provider isn't something marketers do on a regular basis, and the technologies and features of the ESPs are constantly changing, so even if a marketer did regularly switch ESPs, he or she would have to also keep up with these changes too. Therefore I think it's safe to assume that most marketers are not experts at ESP selection the way a consultant can be.
So yes, follow the advice in this article or in our own ESP selection guide, but set realistic timelines and be willing to seek help if you need it to prevent your ESP search from dragging on—and becoming an ESP black hole instead.
If you need an email expert for help choosing among email service providers or any other email marketing need, call on ClickMail.