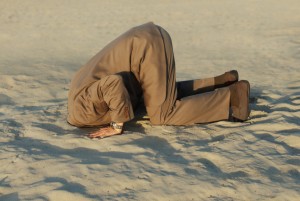 You've heard of urban legends and old wives' tales, of course, but did you know the email marketing industry has its own legends and tales?
The email marketing industry—and perhaps all industries—is rife with beliefs and best practices based on heresy, not fact. Alchemy Worx shed light on one of those myths-turned-beliefs with a study on the real cost of unsubscribes when email frequency increases.
The belief of many marketers is increasing email frequency will increase unsubscribes and therefore should be avoided. This is practically gospel truth among email marketing best practices. Smart marketers don't want to lose subscribers because they fear potential revenue loss if they do. However, while it might be true for some marketers that increasing frequency is a bad thing, it's not true for all. As this recent study proves, it's worth figuring out the cost vs. benefit to know if avoiding unsubscribes is more or less costly than increasing email frequency.
Alchemy Worx' study found that although increasing email frequency did in fact increase unsubscribes, it also significantly increased revenue making the unsubscribers worth losing. Yes, the email marketers lost revenue when they lost subscribers due to increased frequency. But the revenue generated by the additional email more than made up for the potential revenue of those unsubscribers.
Although this is quite straightforward and useful information, I think there's even more to be learned from this frequency issue. Not only could you potentially generate more revenue with more emails despite your resulting unsubscribes; I think you could really benefit and prevent future unsubscribes by increasing frequency and learning from these sends. Here's what I mean…
First and foremost, you can start segmenting so you're only increasing frequency for the subscribers who are more receptive to hearing from you more often. Is there a persona you can develop based on the people who do spend more when you email more often? Use email analysis to find out. Then you can email some audiences more without annoying the other audiences who don't want to hear from you as often.
You could also conduct A/B split tests to see if some types of content or offers lead to greater numbers of unsubscribes than others. Try to find the right content that will let you increase your frequency without a backlash of unsubcribes.
The third thing is something you should do regardless, but particularly when you're fearing unsubscribes: Review your click-to-open rates to make sure your subject lines and content are working together. If your content is not delivering on the promise of your subject line, that there could be the cause of many of your unsubscribes…and that's an easy fix.
This email frequency study is a great reminder that email marketing best practices are general only, and have to be tested to see what works best for you. As with anything email, you have to test, test and test again to see what works best for your organization, then develop your own internal email marketing best practices. Because not everything you're told not to do is bad for you. Some things are just an old wives' tale…