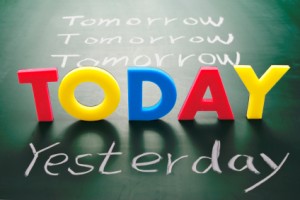 When it comes to email marketing, relevance is the key. And delivering the right message at the right time is the key to being relevant, which makes it the goal of many email marketers.
It doesn't sound so hard, does it? The right message at the right time? It's not like it's rocket science, after all.
Actually, with a smart use of your email analysis, right message is fairly easy to do. However, right time can be a challenge, but it's still doable. And both pieces can—and should—be implemented if you want to engage your subscribers…and grow your bottom line.
The right message
Ask any email marketer about the wrong message and you'll surely get the airline example. In fact, if you've flown, you've probably experienced the airline example! By that, I mean the emails that come promoting flight specials…for cities nowhere near where you live. Say you normally fly out of Seattle. Then what good does a low-cost trip out of San Diego do the likes of you? Or maybe you live in San Diego. So why is your airline sending you an email about a special deal on flights out of O'Hare?
The airline example is probably so oft mentioned because it's so obviously unnecessary. The airline knows where you fly from because they have records of you buying tickets. Period. They have no reason at all to send you emails promoting flights out of other cities, none whatsoever…but they do, because they are operating with a batch email mentality, not a relevant email mentality.
Admittedly the airline industry is not the only offender in the wrong message category, only one of the most flagrant. Plenty of other businesses fail to target their email marketing based on information they really must know about you, even car manufacturers that continue to promote new cars even after a customer has made a purchase, rather than switch to messaging about accessories for that new car.
On the other hand, the right message is the one that is of interest to that subscriber or customer, because it is pertinent to him or her.
"Right message" doesn't happen without effort, but it's very doable with effective use of your email analytics, and an approach that combines technology (to know what subscribers want) and content (to deliver what subscribers want).
About right time
Compared to messaging, "right time" is harder to do and also a little harder to define. Right time doesn't necessarily mean 9:43 a.m. PST on Tuesdays. Right time also means at the right time in the buying cycle, like the car manufacturer who should change the messaging to be about accessories, or a water purifier manufacturer reminding you it's time to order replacement filters.
Right time can also mean re-engaging when someone has abandoned a shopping cart or a browser. According to one study, triggered cart abandonment emails are 146 times more effective than bulk emails, and the average browser abandonment email is 25 times more effective than the average bulk email (making this kind of right time messaging well worth the effort).
When you're ready for right-time messaging, here are three tips to help get you started:
Be listening: Change what you are doing based on what the customer does. If the customer made a purchase or took some other significant action, move that customer to a different, newly relevant segment. For example, if a customer books a cruise, stop messaging them about cruises and switch to messaging them about things to pack for the trip, or things to do in port. Or take the simple welcome email that's the first piece in a drip campaign: If it's not opened, don't send the second email in the series. Resend the first. Pay attention to what the people on the receiving end are doing—or not doing.
Be ready: Have a strategy and content in place so you can switch gears. For example, the 30-day free demo of that software could be followed up with emails teaching users how to get the most from the software. (And as they grow familiar with it, they'll likely want to buy it!)
Be analytical: Watch your email data while experimenting with the timing of a message. Is 2 hours later a good time for a follow-up message, or does 2 days later perform better? Do reminder emails convert better one week out or two? Also measure what kind of message performs well at what time, bringing the two relevance factors together. (Note: Make sure you have the tools in place to do this kind of email analysis!)
Both right time and right message are based on what we know about a subscriber's preferences. For you as the marketer, both require listening, paying attention to behavior, and being predictive. That is all very hard to do but not impossible. It starts with being aware that the emails that engage and convert are appropriate in both content and in timing. Your next step is to figure out how to make those things happen.
And if you need help, you know where to turn.