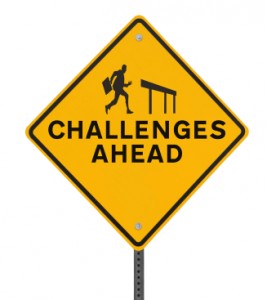 The numbers prove it: Businesses that use a comprehensive, behavior-based triggered messaging strategy can generate more revenue, more often.
When Bank of America reports event-based triggered emails are 250% more effective than broadcast emails; Epson's birthday emails generate 840% more revenue; and Gaylord Brothers converts half of their cart abandoners with remarketing emails, it's easy to see an investment in triggered messaging can produce exponential results for each dollar spent.
However, knowing where you want to go and how to get there are two different things, and a triggered email program isn't something you put into place overnight. It's one thing to know you need to use relational databases, behavioral marketing and sophisticated segmentation. It's something else altogether to go from a basic email marketing strategy to take on the complexity and sophistication of a triggered email program.
Developing an effective triggered email program can be a challenge
As effective as triggered email can be, getting up and running can be a challenge, In fact, the increasing use of triggered email came in at #14 in a survey asking marketers about their biggest email challenges. Marketers specifically cited being challenged by:
The implementation of automation
Updating existing systems to work with newer technology
Creating the right rules and programs
How do you overcome these challenges?
Implementation, data integration, rules…these are tall orders to take on as you migrate your email program from basic to sophisticated.
In order to tap into the potential of triggered email, you need a high degree of email integration between your email platform, ecommerce platform, data and web analytics. Marketers who lack this sophisticated level of email integration are more likely to struggle, no matter how clear their vision. Many experience this as a technical gap between what they want to do and the expertise available within an organization. This is the implementation that can be so hard, but there are ways to make it easier.
Essentially email integration boils down to two things: 1) making sure you have the best email service provider for the job and 2) making that ESP do more for you by hiring outside help.
Step 1: Choose the right email service provider
Not all ESPs can accomplish your objectives. If your end goal requires a level of complex email integration beyond what a standard ESP can offer, you might need an enterprise-level ESP.
You'll need an ESP with a robust API that can handle more complexity. And the higher the degree of sophistication required by your integration, the more likely it is you'll need a top-tier ESP.
But your challenge doesn't end with your ESP selection. You need to make it work for your business so that you can efficiently deploy, analyze and optimize your campaigns. To do this, marketers often need resources and expertise that go beyond what they can do internally. Finding a resource with specific expertise in customizing and integrating enterprise ESPs will enable you to implement a more effective integration. And that leads us to step 2…
Step 2:  Choose an expert email technology partner
Internal IT resources often lack platform specific expertise when it comes to doing a sophisticated integration with an enterprise-level ESP. If you don't have the internal resources to bring about the email integration you need, consider hiring an outside email technology company that offers the needed expertise.
But it's more than the expertise required to bring about the customization and make all the technology play nice. Your email partner should also be able to help you with strategy too, working with you to develop a roadmap for moving forward. In addition, your expert email partner should be able to act as your bridge between marketing and IT, to make the email integration makes sense to both teams.
If you're entering new ground with more advanced email campaigns, it may make sense for you to partner with an expert to provide strategy for both your campaigns and technology, and to participate in your execution in order to help launch your ESP and to make sure your new use of automation is successful. You might even want to involve this partner in your ESP selection process.