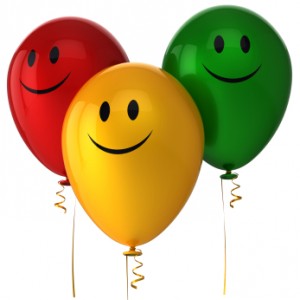 Have you received a triggered email yet this week? It might be the confirmation of an order you placed, an event reminder, or a follow-up to a webinar you attended. Or perhaps you celebrated a birthday and a triggered email arrived with birthday wishes and a special offer on ice cream? (My inbox? I got an overdue notice from the library. Oops.)
Whatever the event—or trigger—chances are you have seen something automated show up in your inbox, and that something was the kind of personalized email we marketers should be focused on sending.
Consumers prefer personalized email. And who wouldn't? In the barrage of emails that confronts so many of us day in and day out, the "just for me" email stands out and gets noticed. Marketers know this and many have been working towards personalized emails for years using preference centers and tight email integration with web analytics. However, there is a cost to gleaning this kind of data and not every business can overcome the technology or data challenges that can make personalized email marketing more of a fantasy than a fact.
However, it doesn't have to be that hard. There's yet another way to personalize your email marketing that doesn't require a preference center or any additional data from your customer: automated emails triggered by events.
Other marketers might struggle to create personalized emails because they are thwarted by technology or lack of data—or disparate data. However, triggered emails enable personalization despite these roadblocks. That's because they are triggered by the subscriber.
Why personalize your email marketing?
Batch and blast email marketing is so 1990s but many marketers still do it because it's a lot easier than being targeted. But being targeted is a lot more profitable. Just consider all the benefits you glean by personalizing your email marketing:
Getting the right message to the right person at the right time
Cutting through the clutter with targeted and relevant emails
Improving email deliverability through increased engagement
Delighting your customers
Improving your response rate
Strengthening brand affiliation and loyalty
And what does batch-and-blast get you? Only spam reports and unsubscribes and an ever-decreasing email deliverability rate, that's all.
Triggered email is personalized email
Triggered email gets you the opposite. Studies show triggered emails generate 70.5% higher open rates and 101.8% higher click-through rates. Why? Because event triggered emails are the ultimate in targeted, relevant messaging.
We can't know everything about every subscriber every time. If we could, we would enjoy astounding open and click-through rates…but we can't. We can, however, use event triggered email to deliver emails in a timely fashion, and timing is one factor in relevancy. When an email arrives right after a purchase or based on an action on a website, it's arriving when someone is receptive and ready to respond.
That's why open and click-through rates are so dramatically higher. And that's why triggered email should be something you're looking to implement…soon. Talk to your email service provider to see what your options are and start thinking about any email integration needs that might arise as you develop an event triggered email strategy.
Caveat: Mind your devices
Triggered email offers an opportunity to personalize your email marketing without a heavy investment in time or technology. But don't blow it by being PC-centric. Keep in mind that many subscribers will view your email on a phone or a tablet, and be sure your emails—and any landing pages—are optimized for these devices. Otherwise the benefits of your personalization will be lost.
If you've yet to venture down the triggered email path into the land of automation and personalization, and you're looking for a guide to get your there, call on ClickMail. We are email integration experts who can help you get it done.