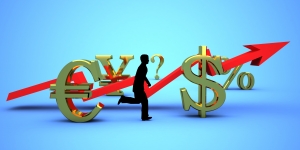 If you haven't yet considered automating your marketing as part of your email strategy, here's one good reason to change your mind: competitive edge.
According to MarketingSherpa's 2013 Email Marketing Benchmark Report, about half of businesses are using welcome and thank you emails. However, transactional emails were used by far less than half (40%) and follow-up emails such as post-purchase messages and surveys are used by only 25%. Wait, there's more. Re-engagement emails are used by only 15% and abandoned cart emails are used by only 9%.
Do you realize what these numbers mean for your business?
Opportunity!
If only half of businesses are using the highly effective welcome email, and other triggered emails are used even less often, your triggered emails will get more notice in the inbox, and that can even lead to a higher email deliverability rate overall as the ISPs notice that level of engagement. And these are the kinds of emails that get results, generating higher open and click-through rates than your regular promotional emails, remember. In fact, automating your marketing is the best way to drive engagement via triggered emails, dynamic content, and personalization that brings email as close to a 1:1 experience as possible.
Why automated emails work
Triggered emails work not because they offer automating marketing that saves you time and effort, but because the fact that these messages are automated and timely makes them the ultimate in personalization. When an email is delivered based on a certain timeframe or action, the timing and content are extremely relevant to the recipient. That is what drives the results. The automation and type of message are really ancillary to this point. The automation is the channel. It's the extreme personalization of when the email is delivered that drives the value.
And the competitive edge offered by that value means it's definitely time to consider automated and triggered emails.
OK, you're convinced. Now what?
Let's say we've convinced you that it's time, but now what? We can write about automated and triggered emails until we are blue in the fingertips, but sometimes what you really need to know is who is going to help you get this done.
When starting your search among email marketing companies for your new vendor, keep in mind that an email marketing solution that offers the ability to easily automate emails as part of their solution might be your best choice. This kind of solution enables emails to be generated based on customer transactions, schedule-based "drip marketing" campaigns, and other data-driven messaging. All enterprise-level ESPs offer the ability to send automated emails, but you need to know how easy this solution will be to use for your organization. If, for example, you anticipate a sophisticated approach to automated email with hundreds of rules, a drag-and-drop GUI interface will be essential. Otherwise you'll end up with hours of coding to do to get the results you want.
Automated and triggered emails typically deliver higher open rates and email marketing ROI because of their timeliness and therefore personalization. The customer has just interacted with your brand and they are ripe to continue that interaction. However, adding automated emails to your mix also adds a whole new set of criteria to your list of factors to consider when shopping for a new email service provider.
Criteria to consider
Below are some questions drawn from our 2013 ESP selection guide. If you're searching for a new email service provider with automated capabilities, these questions should help. In addition to these, however, be sure you also use the Espinator, our free online ESP selection tool, to find out the top three ESPs to consider. These questions here will get you started. The Espinator will get you names.
At the most basic level, you want to know if the ESP platform provides automated email capabilities such as triggered messages and audience segmentation. If not, you can scratch that ESP off your short list a.s.a.p.!
If so, do these capabilities meet your organization's needs now as well as your projected needs in the future? In order to answer this question, you'll have to first do strategic planning to determine what your needs are now and what you project them to be in the future. Making this determination might require the insight of an email marketing consultant who can help you understand the potential of this kind of tool.
Now start getting into the nuts and bolts of the solution, to discover just how much you'll be able to do with this ESP. Does the platform enable dynamic content for relevant, personalized messages?
Finally, you want to take the ESP's platform for a test drive to see how easy the automated emails tools are to master. Especially important are the segmentation tools for data filtering because those tools are the ones that will enable you to harness the power of your data. But also be sure you can easily set up rules and you won't have to do any coding to get the kind of automation you seek.