Choosing a new ESP is a major undertaking, one that costs time and money. It only makes sense to first see if perhaps you can salvage the relationship with the ESP you already have, by getting some ESP therapy.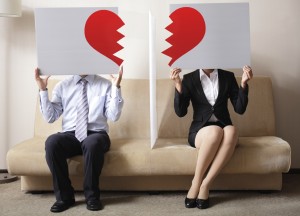 If you missed the DMA webinar we did in September on improving your relationship with your email service provider, we have two ways to get you up to speed on this important info:
Listen to the webinar at the DMA's Youtube channel, or…
Download the ebook we pulled together, to get all of this valuable information into one easy-to-access place.
Titled, "Should I Stay or Should I Go?" Get Some ESP Therapy to Help You Know if It's Time to Say Goodbye," this ebook will help you:
Find out if a switch really worth the time, hassle and cost.
Determine if your ESP "problems" are really internal (and fixable) issues
Get practical tips for improving your ESP relationship—and ROI
Learn why you should never switch vendors based on price
Having issues with your email service provider? Wondering if it's time for a new one? Maybe it is, maybe it's not. Let's find out. Download the ebook today.