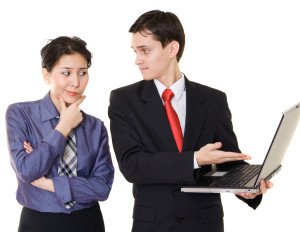 Here's one really important aspect to keep in mind when planning your next email marketing campaign, whether you're on the email marketing team for a global brand or you're the owner of a small mom-and-pop business: Have a great offer.
Just because you think it's a good idea, just because you would want it (or at least you want people to want it so you'll make money), don't assume the person getting your email necessarily wants to download your whitepaper or buy your gadget or watch your video ad or act on any other kind offer. Whatever you're offering has to be truly compelling to get the recipient to want to say, "Yes, I want to act on this."
Maybe we should take a lesson from Jim Collins' book Good to Great when thinking about the offer. He says good is the enemy of great, because if you're good, you're "good enough" and that's not the same as being great. Could this apply to our email marketing offers too?
Modern Marketing for customer Persona's
In the modern marketing, you need to be able to stand next to your (potential) customers. Look beyond your own offers and products, find what the problem is you are solving for them. What are they really looking for?
Some of the research is bundled these days under the topic of Customer Persona's. Especially in B2B, the persona method is popular way to get more insights into the drivers and blackages that result in customer behavior.
These behaviors and preferences change over time as well, so a marketing team should be agile enough in their projects, to shift priorities, do a lot of A/B testing and dubble down on the tactics that work.
Next time you're planning an email marketing campaign, step back and evaluate that offer objectively, asking yourself: Is this a good offer? Or is it great? If it's only "good enough," go back and try again. Go back and come up with a great offer.
Otherwise, your emails will be wasted opportunities, not the revenue generators they should be.