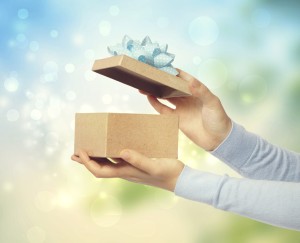 All the year long, organizations like ClickMail, Email Critic, MarketingSherpa, EmailMonday and others strive to stay on top of the best of the best email marketing practices and technologies, so you don't have to. You can simply scan your inbox for the most relevant information and get straight to the good stuff.
The downside to that is it's possible to get lost in the weeds of too many resource options. So at ClickMail this holiday season, we're pulling together the best of our own proprietary resources into one place (below), so you get a one-stop shop of sorts from us. Each resource is described in brief below. Peruse the list. See what's of interest. And put one or more resources to use in 2016 for better email marketing.
8 Reasons Why ClickMail Should Be on Your Shortlist
Maybe you don't know ClickMail all that well. In that case, start with this one-pager that gives a rundown of how we are and how we help marketers like you, especially when it comes to choosing a new email service provider (ESP). It could be you need us, and it could be you don't. This quick read will spell it out for you either way.
ESPinator
We built the ESPinator a few years ago to dramatically speed up the ESP selection process. This free online tool represents over 30 ESPs and is 100% vendor neutral (so vendor neutral that MarketingSherpa offers it on their site). Take just 20 to 30 minutes to answer questions about your email marketing and technology needs, and the ESPinator will tell you your top three ESP choices to consider.
2015 ESP Selection Guide
If you need more than the ESPinator will deliver because you want to dig deeper into the details, or maybe you need to think through some of your email program needs a bit more, download our annual ESP guide. You'll get a thorough list of factors to consider when evaluating email service providers, with plenty of questions for each that you can use while interviewing vendors.
ESP Therapy eBook
Now, what if you're not totally convinced you need a new ESP, you're just frustrated with your current one? Then our ESP therapy ebook might be just the thing you need. It will help you determine if your frustrations are actually the result of internal behaviors or processes, or if you really do need to ditch one ESP for another.
ESP Customization Guide
If your needs are more than the average ESP can handle, with a complexity and sophistication unique to your organization, download our ESP customization guide for a CTO's perspective on the six ESP customizations that do the most to drive superior email campaign performance—and how to make them happen.
Our Newsletter
And last but most definitely not least, consider a subscription to our newsletter. Each month, we recap the best and most useful blog posts, then serve them up to you in bite-size form. The newsletter is delivered straight to your inbox and easily scanned, even on your mobile device (because hey, we know how to design for mobile!).
That's our recap of resources for 2015, and there should be something for everyone among the list. What can you use to make your email marketing better than before?
And as 2015 comes to a close and a new year will soon be here, know we are working on other helpful resources for you, including an updated ESP selection guide and an RFP template tool! Stay tuned for news of those by subscribing to our newsletter!