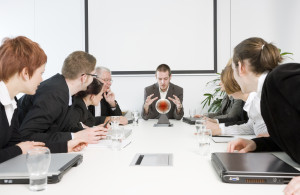 Email is surely evolving. All kinds of articles and blog posts predict what its future will hold. From increased personalization in both timing and content to cross-channel marketing that seamlessly moves from email to social to web, email as a marketing medium is becoming so much more than email.
Interestingly, however, the "what's next in email" likely won't come from email—meaning email service providers. Instead, the evolution/revolution in email seems to be coming from third-party vendors that are developing exciting innovations. These vendors—and I like to count ClickMail among them—are identifying needs and developing solutions to address them in a way the ESPs are unable to do.
ClickMail's foray into the world of third-party add-ons
That's what happened at ClickMail. We saw a need for a better kind of email reporting, one that could be interpreted by a marketer in an easy, fast, and meaningful way. We integrated Tableau Software's powerful visualization capabilities with the Salesforce Marketing Cloud's standard email reporting in order to create eMVision. We are now building the same integration with other ESP platforms.
That's just one example in a sea of change, as greater numbers of third-party vendors build enhancements that make ESPs more powerful. Not that they're doing it to benefit the ESPs. These kinds of enhancements benefit the marketer—and, of course, the vendor—by enabling email to do and be more.
Why this explosion of innovative vendors?
What I think is going on is this: In the past, people thought, "Hey, I can build a better mousetrap!" so they started up a new ESP. The problem with that model is now we have well over one hundred ESPs, and most do more or less the same thing: They send lots and lots of emails. If you're one of those ESPs, it's hard to focus on innovation when 80% or more of what you are creating duplicates functionality everybody else has too.
As a result, the ESPs get bogged down in building, maintaining and improving the basic building blocks of email sending. Period. On the other hand, the new breed of developer is jumping straight to the exciting stuff: the innovation. When they build new tools that work with existing ESPs, they don't compete, they enhance! Plus they can now grow across the plethora of ESPs instead of being locked into only one ESP ecosystem.
And it's an ever-expanding marketplace: As marketing continues to evolve into something that's seemingly seamless across all channels, the need for specialized and niche functionality also grows.
ESP add-ons are powerful enhancements
Two examples I think are noteworthy include Boomtrain's personalized marketing solution that uses artificial intelligence to personalize email communications, and LiveIntent, a platform that sells targeted ads into your emails.
And there are many more. I swear I hear about a new one every week if not every day! To see just a handful of what the smaller vendors have been up to with their innovations, you need only stop by the HubExchange marketplace where you'll find…
Send time optimization by AudiencePoint
A Magento ecommerce connector by Windsor Circle
Social media analytics by Simply Measured
Mobile coupons by FunMobility
…to name only a few of the dozens of solutions offered to enable Salesforce Marketing Cloud users to do more.
Why these vendor add-ons make sense for marketers
With vendors developing these specialized and even cutting-edge solutions, marketers can buy advanced features that plug right into an ESP. It's not the ESP's job to build integrations for every client, but marketers quite often have unique needs a generic email platform can't meet. Nor is getting a solution built in-house an option for many marketers. By choosing a third-party solution, the marketer gets the enhanced functionality without turning to the overworked IT department for help. Plus they get it right away, not months down the road. And they know it will work because it has already been proven in the marketplace.
Not that the ESPs aren't also trying to innovate, but when they do so, it is often by the acquisition of the innovators, not the development of new features. The SalesForce Marketing Cloud, for example, added predictive intelligence by acquiring iGoDigital, marketing automation and lead scoring by purchasing Pardot, and social capabilities by adding CoTweet. My guess is we will see this acquisition of "talent" accelerate moving forward. Why absorb an entire ESP when you can buy the best functionality by acquiring one of these nimble players instead?
Sure, with all of these enhancements (or acquisitions), the ESPs become more powerful—without lifting a figurative finger. But it's not the ESPs driving the innovations. No, it's the agile vendors. So if you want to know what's next in email, keep your eye on the little guy.