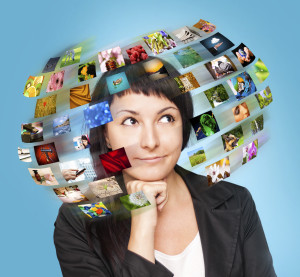 When it comes to the images you use in your email marketing, you might not give the hosting of those images much thought. In fact, you probably give a lot more thought to finding or creating the images that will generate the best response to a particular email message, or even the alt text to place on that image. But the hosting? Not so much.
Most of the time, that's fine. However, when the day comes that you're going to switch email service providers (ESPs), your image hosting is going to matter…a lot.
If you implement best practices for storing your images now, before you're even considering switching ESPs, you will save yourself time and money later.
Marketers often store their images on the Content Delivery Network (CDN) offered by their ESP. It is usually factored into the price of the ESP and not ever given a second thought. If that marketer then switches ESPs, which many marketers eventually do, all of those relevant images must be pulled and set up anew in your shiny new ESP, and that can be time-consuming and therefore expensive. It's an even bigger hassle if you have multiple systems dependent on the ESP's CDN because then the switch becomes even more difficult.
The other option–and one I encourage you to consider as image hosting best practices–is to host your own images on your own webserver, CMS system, or your company's CDN. This enables you to switch ESPs quickly and efficiently and it allows other systems leveraging those assets to remain current without the need for updating with new image paths.
It might seem like a small thing and nothing you need to worry about now, but if there's a possibility of switching email service providers in the future, you might want to think about image hosting best practices today.