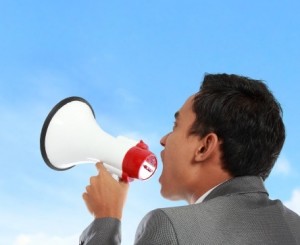 Once a year in August, we at ClickMail get to toot our own horn, and it's that time of year once again. That's because we've made the Inc. 5000 list of fastest growing companies once again! Not only that, but as our fifth year on the list, we are now on the Honor Roll as a Five-Time Inc. 5000 Honoree.
We attribute this honor to our great customers and hardworking employees. We also give credit to our long-term strategy for organic growth. That strategy is paying off as it allows us to have steady growth yet remain focused on our customer base.
The significance of the Inc. Magazine 5000 list
Inc. Magazine has been recognizing the fastest growing private companies in the U.S. since 1982, and email marketing agency ClickMail has made that list five times since 2009. Not bad for a company founded just 12 years ago! But then Inc. 5000 recognizes the growth, and grow we have.
Our growth—and fifth year on the list—is noteworthy given the economic downturn of the past few years. That growth in spite of the recession proves the value ClickMail provides to clients, as a vendor-agnostic email marketing agency. It's our job to make sure our clients have the best email service provider (ESP) for them, and it's our job to provide the strategic and technological expertise to customize the ESP to their specific needs, enabling our clients to maximize the use of that ESP. Our continued success is a result of our unique position in the marketplace as both a value-added reseller and expert service provider.
Slower growth, greater maturity
In past years, we have ranked higher on the list, indicating rapid growth in company size and revenue. When we first made the list in 2009, we were ranked 773rd in the nation out of 5,000! This year, we rank lower, but we take that lower ranking as a good sign. We see it as indicative that other entrepreneurs are making their marks on the world, and that ClickMail and the email industry are maturing to a point of more steady consistency, less speedy growth. Because grow we do! Our annual revenue steadily climbs, and according to Inc. Magazine, it has increased 52% in the past three years.
Perhaps we're maturing to the slow and steady rate of growth now, however, with 12 years in business, and a stable of rock solid clients of all sizes in a variety of industries. And we're good with that. Because the only list we really care about is being at the tops of our clients' lists, as the best email marketing agency ever.