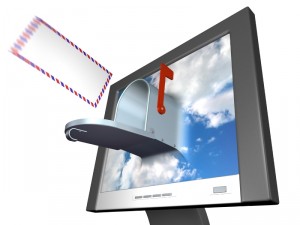 Your in-house email list plays a crucial role in the ongoing, sustainable success of your email marketing program. Obviously the more names on your list, the higher your ROI for each campaign, right?
Wrong. The only names that matter are the quality ones.
A focus on quality over quantity is the trick to building a list that generates results. What good comes from a list of 100,000 if half the people on the list don't want to hear from you? They're not only less likely to buy; they're more likely to damage your sending reputation through spam complaints. And then you'll be blocked from sending to those who do want to hear—or buy—from you!
Remember this most important of email marketing best practices: The value of your list is more important than the size of your list. And that value is determined by the level of interest and engagement of the people you're emailing. You build a list of interested, engaged subscribers by offering something relevant to your audience in a way they appreciate.
It seems counter-intuitive to focus on quality, not quantity, but that's where the ROI lies. To help you stay focused on the names that matter to your ROI, below are several do's and don'ts of list building, all of which should become standard for your company's email marketing best practices:
Do go for quality.
Do be clear on what you're going to offer those who sign up. An email address has value and, like anything else of value, it requires a fair exchange to get it. Think of your request for an email address as equivalent to a barter transaction. What do you have of value that you can offer that person in exchange for their email address? Special prices? Exclusive products? A newsletter? Determine this before you start asking for signups.
Do sell your email program, don't just ask people to sign up. Make the signup compelling, and give really good reasons why they should sign up. Be very clear what they'll get if they do.
Do ask people to sign up for your emails at every possible touch point (training employees on how to do the ask when appropriate):

In your employees' email signatures
On every page of your website
On your landing pages
On your Facebook page
In your blogs
In every transactional email
At checkout whether buying online or in person
With a flyer in your shipped orders
When calling customer service
At tradeshows and events
Via direct mail

Do offer something of value in exchange for the email address, such as tip sheets, case studies or whitepapers.
Do make your content worth sharing (because then people will grow your list for you!)
Do include a Forward-to-a-Friend link and Share-to-Social links in every single email.
And now for some things not to do when building your in-house email list:
Don't focus on quantity.
Don't add everyone your company comes into contact with to your database. This means don't add a name to your in-house email list just because someone downloaded something from your website. Strive to be truly opt-in.
Don't let your sales people do this either.
Don't use sweepstakes that get you plenty of email addresses of people who want to win…but never want to hear from you again.
Don't use third-party or co-registration techniques.
Don't ever buy a list. Ever.
Once you're on the path to slowly but surely building that email list using the email marketing best practices above, remember to take immediate action when someone does sign up, so you can reassure them it was a smart move to make and get the relationship off to a good start. First give them a thank you or confirmation page. Next send a welcome email that briefly reiterates the benefits of subscribing, and reminds them what to expect as far as type and frequency of the messages you'll send.
Bottom line: Never lose sight of the fact that you have been entrusted with that email address. Maintain (and even guard) that trust, and always deliver what you promise.