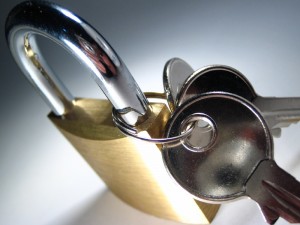 During lunch and discussions with my colleague Luis Rivera of Armored Envoy last week, it occurred to me that of the many issues around email that exist, one that perhaps doesn't get enough attention is that of secure transmission of email. Since that's not an area that ClickMail works in, I thought I'd present a recent article by Luis on the subject to raise awareness. Below is his February 2014 article titled, "Secure Email Document Transmission: The Top Three Stumbling Blocks."
Over the years we have all grown accustomed to email – we use it not only to communicate with friends and family but also to conduct business with service providers ranging from our bank, insurer, mortgage broker, and doctor because it's fast, easy and convenient. And it's equally beneficial to service providers – it's a cost effective, efficient and ecologically sound method of communication.
With large-scale data security breaches occurring across industries, companies – and consumers – have become highly skeptical about the safety of transmitting confidential documents electronically. What are the top three stumbling blocks?
Unencrypted Attachments
In the rush to digitize everything, data security is far too often an afterthought. Consumers want and expect to be able to communicate and receive documents electronically from service providers. And providers want to be able to offer this capability because it improves not only the quality of the customer experience but also operational efficiency.
The problem is that most companies across industries lack the email encryption capabilities they need to safely and securely send confidential documents to their customers. So, they either disclaim responsibility for data security and send unencrypted attachments or resort to snail mail.
Sender Authentication
Most of us are familiar with phishing scams and viruses and know better than to open attachments, click links or provide personal information when we don't recognize the sender. However, these schemes have become increasingly sophisticated – perpetrators masquerade as legitimate senders familiar to recipients.
How can a customer be sure that the communication that they received from their bank is legitimate? The answer is that they can't be sure unless they can authenticate the sender with certainty.
Secure Document Retrieval
While companies can put protocols in place around email encryption and sender authentication, these measures aren't terribly useful unless users can easily and confidently access and retrieve the sent document.
The problem is that most email encryption and authentication tools require that the recipient download software to access the sent files – a time consuming, cumbersome and annoying process. What happens when recipients are faced with this hurdle? The reality is that many will decide they can't be bothered and abandon the document retrieval process.
Technological innovation around safe transmission and retrieval of documents via email has not kept up with market demands – there is a clear gap between what both consumers and companies want and need with respect to this capability and what's currently available on the solution side. By successfully overcoming these obstacles, companies save time and money, minimize their ecological footprint, and improve customer experience management.