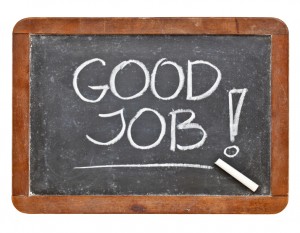 Yesterday Smarter Remarketer announced the company has secured $7 million in venture financing in a round led by Battery Ventures.
As the first institutional funding round for Smarter Remarketer, a young company at only four years, that's a very big deal, and I'd like to take a minute to really congratulate them on this accomplishment.
Smarter Remarketer is one of only a handful of ClickMail partners. Our partners are chosen based on their value to the industry as well as their value to our email marketing clients. An industry leader, Smarter Remarketer is a proven advanced targeting solution that enables our clients to target and re-engage their prospects and customers, and even cart abandoners.

Using Smarter Remarketer means making an ESP more effective by enabling marketers to strategically engage and re-engage customers based on email analysis and with automated messaging. The company helps email marketers increase the lifetime value of their customers by combining powerful behavioral, transactional and demographic data across channels with sophisticated machine learning.
In just four years, Smarter Remarketer has proven itself with some of the nation's largest retail brands, including Eddie Bauer, SkyMall, Finish Line and Hugo Boss. The proof is in the performance too: Revenue growth in 2013 was three times that of the previous year.
We are proud to call Smarter Remarketer a ClickMail partner, and we wish them only continued success. Congratulations, folks!