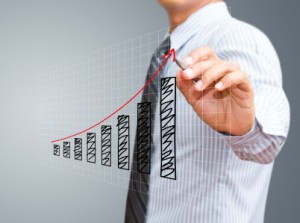 Are you itching to do more with email but tight purse strings are preventing you from doing so? If you're a marketer trying to argue for an increased investment in email marketing solutions but you're not getting it, we have some tips for you to help you make a more convincing argument.
First you have to understand the mindset of your audience. The C-suite tends to think of email as something highly commoditized because they don't experience it as a marketer does. They send and receive emails via Outlook, and typically don't realize the complexity behind email marketing, why it's so hard, or why it demands a bigger budget. That's why you have to speak their language and present your argument in terms they'll understand.
Secondly, be sure you have the right mindset. Upper management might also be simply going along with marketers' misperceptions about the value of email, placing it behind social media in importance, even though email is still the better sales tool. (If you're not getting the budget you're asking for, you might do a gut check to see what value you are giving email first.)
Third, make sure your argument involves more than ROI. Not that ROI is a bad number to know or argue for. Every year, DMA research proves email marketing continues to provide the highest ROI dollar for dollar when compared to other marketing channels. If you need upper management to invest more in email, that's a great argument to start with.
However, if you make your argument about ROI only, you're setting yourself up for a bigger challenge, and that bigger budget will be harder to obtain.
Two reasons to avoid a focus on ROI
The first reason to avoid a focus on ROI is you're leaving out the positive effect email has on the bottom line that straight ROI can't measure. If your customer heads to your brick-and-mortar store to buy instead, how will you measure that? How can you measure increased brand awareness? Or maybe that email had an impact, but the customer didn't buy until six months later when your product was needed. How will you measure that?
The second reason is you have to talk about potential. If you can remove your focus from the ROI dollars and instead consider the dollars left on the table, you might have a much more compelling argument to present.
What dollars might you be leaving on the table, you ask? Any areas where you aren't maximizing your use of technology are areas where your ROI could be higher.
If you haven't had the ability to drive relevant content, you're leaving money on the table.
If you're not yet segmenting based on previous buying behavior, you're leaving money on the table.
If you haven't yet implemented triggered and automated email marketing, you're leaving money on the table.
If you don't have an abandoned cart strategy, you're…. OK, you get the picture.
There are just a few examples of what you could be doing with your email marketing solutions. The point you need to get across to your boss is that increasing your budget will increase your capability to do the targeted, segmented, behavior-based marketing that will drive more ROI. There is a cost upfront, yes, that's why you're asking for more money. But these investments pay off over time because they only require the initial investment, then can scale. Plus these kinds of solutions almost "set it and forget it." Compare that kind of one-time investment to asking to add a staff member: The former will only cost you money upfront. The latter will cost you money ongoing.
Are you in need of more dollars for email marketing solutions but can't convince the C-suite? If you focus on ROI to sell your bigger budget needs, you're selling yourself short. You can make a more compelling argument by showing the potential of the dollars currently left on the table and demonstrating how a technology investment now will pay off many times over.