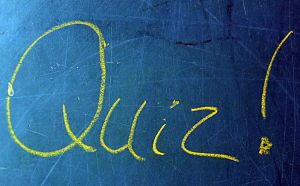 Are you failing at email? Many marketers are, according to the Econsultancy/Adestra Email Marketing Industry Census 2013. That study finds 61% of marketers rate their email marketing as poor or average, and only 4% rate their email marketing as excellent.
If almost two-thirds of marketers gave themselves poor grades for email marketing during a recent survey, imagine the grades their subscribers would give them! And only 4% are getting top marks, while only 35% grade themselves as good. What is going on here?
After reading through the findings, our conclusion is, marketers lack two important components for successful email marketing: time and strategy.
Consider some of the differences here between the marketers with good grades vs. those with poor grades:
Lack of time…
62% of marketers spend 2 or more hours on the design and content for one campaign
But 18% spend more than 8 hours on one campaign
Is it a coincidence then that the same number of marketers give themselves a low grade on email performance?
And another low number:
27% spend zero time optimizing emails
Lack of strategy…
It's not just a shortage of time that's likely impacting the effectiveness of these email marketers, but a shortage of time too. Consider these survey results:
12% of marketers surveyed admit they spend no time on strategy
43% are aware that a lack of strategy might be part of their problem
71% have only basic strategy or no strategy at all for optimizing email for mobile marketing
What to do about it
It seems fairly obvious to us that having more time for email marketing—including time to work on strategy—would result in marketers giving themselves better grades on their email performance.
The good news is, the awareness is there. Marketers are recognizing that their email marketing could be better. And change begins with awareness. In this case, that is definitely change for the better.
Two solutions to what ails you
If you're likely to give your own email marketing performance any kind of grade lower than a B+, take a look at the time allotted to each email as well as the strategy your organization is working from. It could be you need more time, yet it could be you need more strategy too.
While we can't add hours to the day (as much as we'd like to), we can offer two solutions to consider for improving your email marketing grade by improving your strategy and buying more time:
Solution 1: Engage an email marketing consultant
The first thing you must do is put the strategy first. Yes, marketers are suffering from a lack of time too, but when a good strategy is in place, not as much time is needed for each campaign. Perhaps you need an email marketing consultant…not forever, but a for short time at least. An email marketing consultant can help you develop your strategy, meaning you'll make better use of the time you do have to devote to each email campaign. An email marketing consultant knows strategy. Engaging a consultancy means tapping into an expertise beyond measure, and getting input that will pay back dividends. A consultant can also help to refine your processes and even your templates, streamlining all you do so that killer campaign takes less time to implement, freeing you up for more time on the next killer campaign.
Solution 2: Get buy-in from the top down
It could be you'd have more time and resources to devote to your company's email marketing campaigns if management believed in the potential ROI. If you haven't already been doing so, start tracking every bit of ROI, sharing, forwarding and brand awareness that you can. Start arming yourself with statistics too. For example, if you're not yet using triggered emails, show the C-suite the numbers that demonstrate their effectiveness. Start building a case for a bigger budget. Then success will breed success as you can invest more, improve your email marketing performance grade, and then earn and even bigger budget. And when a good strategy is in place (see Solution #1), you'll be able to do more with your time and resources.
If you're like the majority of marketers surveyed and you're email performance is far less than it could be, consider these two solutions to improve your email marketing grade. Because striving for an A means driving ROI.