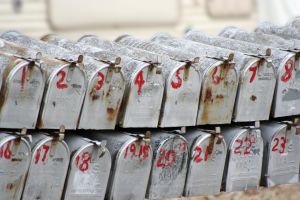 (Updated November 1, 2018) Although it's 2018, I think we still suffer from confusion about how to improve email deliverability and the role of the email service provider (ESP) in doing so. At ClickMail, we help marketers choose the right ESP for their situation so I see this confusion firsthand when marketers hope switching ESPs will improve email deliverability. The ESP can make a difference, yes, but your choice of ESP is not the determining factor.
I've talked with marketers using low cost, entry-level ESPs who enjoy good deliverability rates. On the other hand, I've met with many who were using top-tier ESPs and had lousy deliverability rates. Of course, I've seen the opposite too, where the marketer using the entry-level ESP has the email deliverability problems and the marketer using the top-tier ESP has great email deliverability rates.
The takeaway is that your ESP choice alone does not improve email deliverability. No ESP can guarantee you'll achieve higher deliverability rates because it is a result of many pieces, not just your ESP choice. Your email deliverability rate is the result of your list hygiene, your data collection processes and your sending policies too. It's the result of your targeting and segmentation, your content, your cadence, how well you warmed up your IP address…there are so many pieces to it, and the ESP is only one. (Read "Why Your Email Deliverability Doesn't Rank 10 Out of 10 Yet" to learn more.)
Some ESPs will be able to deliver (pardon the pun) more emails to the inbox than others, but it's often on a case-by-case basis. But even finding the ESP that gives you the highest email deliverability rate doesn't mean your other email marketing pieces can be sub par. All of the factors that will improve email deliverability must be put to use.
For more advice on improving email deliverability, see these past posts on the topic.