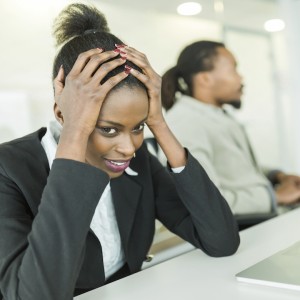 There's no question that buying marketing technology today is hard—for lots of reasons…
ESP comparisons are rarely of the apples-to-apples type, but the situation has grown increasingly complex. Now in addition to email service providers that are specializing in niche markets, there's marketing automation software to consider. On top of all those players, companies are finding they need third-party solutions to accomplish their martech goals, leading to a need for integrations and customizations. And, of course, we have the increasing sophistication of the technologies themselves in an age of cross-channel marketing.
Then there's the question of ownership, as marketing has to arm wrestle IT to get initiatives underway or give up control over them to IT from the very start—which can mean only getting a portion of what the marketer really wants and needs developed.
And of course, there's the budget issue. ROI can be a long ways down the road, with no guarantees a new tech will ever pay for itself let alone lead to profitability. That's not referring only to the cost of the technology itself, but also the time and money spent on RFPs and meetings and demos and negotiations and implementations and migrations and training too.
If you've experienced any of this hassle in the past, you might have a headache after reading through that list of challenges. Sorry about that.
But here's the thing: It doesn't have to be this way.
There is another model, one that can decrease the time and money you invest, improve communications between marketing and IT, and lead to a smoother migration and faster implementation.
How? By using a consultant to help you through it all.
You're not shirking your responsibilities by hiring an expert to guide you through what is an increasingly complicated process. Rather, you're ensuring that the process will be smoother, faster and more cost-effective.
Would you build a house without expert help?
If you wanted to build a new house, would you turn to your friends, family or co-workers to figure out how to do so from the ground up? Or would you hire an expert to help you? You'd probably have a vision of what you wanted, say four bedrooms, two bathrooms, with a two-car garage in a Colonial style…that kind of image. But you would probably not go out and hire a construction company first thing. You'd find an architect to draft plans that can make your vision a reality. You'd have a general contractor to manage all of the permitting and oversee all of the subs, etc.
Think of your martech initiatives the same way and you'll realize that it only makes sense to bring in an objective expert from the very start. They won't tell you what you want, if they're any good at their job. Rather they'll listen to what you want and help you figure out how to make it happen.
It's also a consultant's job to know the industry and landscape, something you simply don't have time to keep up with. This alone can save you countless hours and worry. For example, you might think you'll have to lean on your IT department to customize your ESP only to find out there's already an out-of-the-box solution you can use instead.
It's also a consultant's job to help you stay focused. You might start out with one clear goal for your email marketing program only to be distracted by the promise of "shiny things." A consultant can help you stay on track, to focus on the agreed-upon capabilities and features that you simply must have. On the other hand, a consultant should see things you don't and point you to better ways of doing things because they have the bigger picture view—and the insight into all of the existing possibilities.
Now, by consultant, I don't mean just a one-person consultant, but rather an agency model that can offer you several different types of skills and experience. At ClickMail, for example, we have several extremely knowledgeable people with different areas of expertise, so we're able to guide clients on not only all of the solutions available, but also areas like strategy, technology, integrations, customizations, migration, and even best practices. This can be a huge help in communicating your needs to your IT department, when you have someone who can talk the IT talk and assuage any fears in that group that you'll be comprising proprietary technology, for example.
When it comes to capitalizing on all of the martech options available to you today vs. 10 years ago, do you really want to go it alone, creating RFPs as thick and cumbersome as a bill presented before Congress, or comprising your email marketing goals because of the limitations of your IT department? Shop around for an email marketing firm that can help you set a course, navigate your options and get you where you want to be faster instead.
And leave the headaches and hassles of buying martech behind for good.