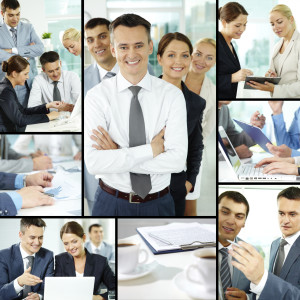 Do a Google search for the changing role of the CMO and you'll get plenty of results to choose from. As the marketing landscape has evolved into something quite different from that of 20 or even just 5 years ago, so has the job description for the person who heads up that marketing department. Today's CMO has to know much more than his or her predecessors did—much!
Not that everything is different. Certain aspects of the CMO job are the same because in many ways marketing is the same. Marketing continues to be focused on lead generation and nurturing, knowing customer pain points, retention of customers, consistency of brand, ensuring ROI, etc.
However, as much as it has stayed the same, marketing has also changed. We now have Big Data and omni-channel marketing, for example. Social media is the order of the day. People shop with little tiny handheld devices, eschewing the bigger screens of their laptop or PC for the convenience of shopping on the go. Consumers do a lot of research on their own rather than relying on a brand to supply information, and they are more likely to listen to the advice of people in their social networks rather than pay attention to an ad or marketing message. Consumers have very high expectations of brands now, for personalized content seamlessly accessed across multiple channels. And these are just a few of the many (and significant!) changes we've seen in recent years.
In addition to the rapid evolution of our digital world, the CMO also now manages people in all kinds of roles that were not formerly marketing-related, such as technology, digital, sales and social. There has been so much change that one bizjournals.com article claims CMOs of the future will have multiple job titles, including chief growth officer, chief innovation officer, chief customer officer, chief relationship builder and chief publishing officer.
Email as microcosm of the new digital landscape
Email marketing is just one area that reflects the evolution of marketing and the ever-increasing breadth of knowledge CMOs must have, especially regarding technology. Some might even say today's CMO knowledge set more closely resembles that of the CTO than a marketer's.
Only consider just a few of the "new" areas that CMOs are now responsible for overseeing in regards to email marketing alone:
Relational databases
Visual email analytics
Mobile email marketing
Omni-channel marketing
Social media marketing
SMS/MMS marketing
Data integration, including CRM, web analytics, social media, etc.
APIs
ESP customization
In-app advertising
And that's only a short list—and only email-related.
Today's CMO must be tech savvy
The CMO is responsible for so much more than marketing nowadays and has to be technically savvy—not necessarily knowing how to do all of the above, but definitely knowing all of these facets of email marketing should be considered and most put into practice. It's a lot to ask—and to do. Knowing the marketing landscape is no longer enough. Staying abreast of the emerging technology in marketing and how to benefit from it is now essential knowledge as well.
(If you or your team needs some help getting a handle on the evolving technologies driving email marketing these days, call on ClickMail!)