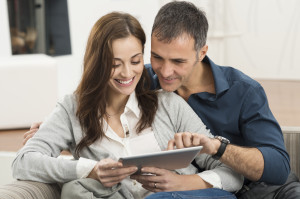 Email deliverability has become just about as personal as the one-to-one Holy Grail we've been striving for with email marketing. Now we need to master it on both the sending end and the inbox end, so that all of our efforts to market to people on a one-to-one basis won't be for naught.
And if we're doing the marketing right in the first place, the email deliverability end of it should take care of itself.
Spam is in the eyes of the beholder
What's caused this shift and made email deliverability personal? These days, spam decisions are made based on the subscriber's actions, not the sender's. In the past, one had to watch out for things that would trigger a spam filter, like certain words. These days, ISPs still watch for out for signs that emails are spam, but the recipient's actions also are a factor—a big factor.
This is not new, this idea of measuring engagement. What is new is having four of the world's top ISPs sit on a panel and answer questions, which is exactly what happened at EEC15 in February, when representatives from AOL, Gmail, Outlook.com and Comcast fielded questions from other panelists and the audience. (Our thanks to MailUp and to Email Copilot for their summaries of the panel that brought this information to our attention!)
In reading summaries of the information the big ISPs gave out during the panel Q&A, it became obvious that now more than ever spam is in the eye of the beholder—or, in this case, the holder of the inbox. That means marketers should be a lot less worried about spam triggers like the word free and a lot more focused on engaging.
What consumer actions tell ISPs about your email
Below is a list of possible actions a recipient can take at the inbox level and what each of these actions tells the ISPs about your email:
An OPEN is good. It tells the ISPs that the recipient wants your email. That means you are most definitely not spam.
On the other hand, a DELETE without an OPEN is bad. It tells the ISPs that the recipient doesn't even want to be bothered with saving your email to open later or opening it to see what's inside. That infers you're spam.
FILING an email is good. It tells the ISPs that your email is worth keeping. Because no one keeps spam, right?
Ditto for REPLYING to an email. This is also very good because it indicates you're wanted and you've engaged them.
Similarly, adding to the ADDRESS BOOK is good. It tells the ISPs they want your emails to get through.
Moving an email from the JUNK folder to the INBOX is very good. It's kind of like correcting the ISP.
Conversely, moving an email from the INBOX to the JUNK folder is obviously very bad. Enough said.
And need we even bother to point out that clicking on the SPAM button is very, very bad?
Each of these actions on the part of the recipient gives the ISPs information about how your email is viewed by that recipient. Because it could be John Doe is opening your emails while Mary Smith is flagging them as spam. That tells the ISPs that your emails are spam only to Mary Smith, not to John Doe, and that is what I mean by deliverability is now personal.
Although you can still be considered a spammer in general, the ISPs are serving the consumer by enabling the consumer to regulate what does or doesn't get into their inbox, by measuring engagement and allowing through only those emails the consumer seems to want.
Does that mean we've lost control of our ability to come across as legitimate marketers? Are we now subject to the whims of our recipients?
No. It only means we need to up our game and take our one-to-one email marketing to the next level. Because if we are truly marketing on a one-to-one basis, we will be ensuring that no one is viewing our emails as spam, not even Mary Smith.
It all comes back to the same best practices we all know about but don't necessarily adhere to:
All of the good inbox actions listed above can and will happen if you're following best practices, and if they don't work, that only means that subscriber who still doesn't open your emails wasn't a good prospect for you in the first place. And clearing your lists of people who were never a good fit for your brand in the first place is always a good thing.
Deliverability. Now it's personal. But don't take it personally. Work your hardest to engage those people who are on your list and willingly let go of those who simply don't want to be there.