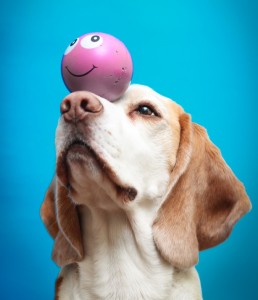 All of us who work in this finicky world of email marketing are constantly striving to get into as many inboxes as possible with the highest email deliverability rate we can achieve. Getting into the inbox at all requires lot of effort on your part as the email marketer. Maximizing the percentage that actually gets delivered requires even more.
Search online and you'll find plenty of advice for improving your email deliverability, from simple advice to highly technical. But there are four common-sense ways to do this that I often see ignored. In an attempt to make these common-sense approaches to improving email deliverability commonplace, I present them all once again:
Trick 1: Have a good list
No matter how many times this advice gets doled out, I continue to see email marketers focused on quantity over quality, and an accompanying obsession with numbers rather than the obsession with engagement that would increase deliverability. If you do nothing else to improve your email deliverability, improve your in-house email list. Restrict it to people who want to hear from you, and segment out those who don't from that list.
Once your list is focused and your list-building efforts reflect that, practice good list hygiene to segment out your inactives and bad data. To help keep your list as full of interested subscribers as you can, consider offering a preference center so people can control when and how they hear from you.
Trick 2: Send plain text emails
Trick 1 above is pretty much common-sense advice. But I call it an email deliverability "trick" because I see so many marketers overlook their lists as a source for improvement. It's simple: Improve the list; improve the deliverability rate.
This second trick, however, is much less common: Keep doing plain text emails.
Even with all the smart technology of our day, you'll raise suspicion among ISPs and spam filters if you only send HTML emails. That's because many spammers only do HTML versions, not bothering to take the time to create plain text ones, so you look like a spammer when you do the same thing. The damage you might do won't hurt with just the one email either. You're risking your sending reputation too, which can damage your email deliverability rate for a long time to come.
Trick 3: Focus on content
Here's another "trick" that should be commonsense advice: Deliver great content to your subscribers. It's a proven fact that content plays a huge role in effective email marketing. In fact, ClickMail co-sponsored a study a few months ago that demonstrated the most successful email marketers rely on great content. According to the study which we co-sponsored with Ascend2, 55% of successful email marketers say creating relevant and compelling content is the most effective tactic for achieving their email marketing objectives. That means over half of the successful marketers are relying on great content. The second most effective tactic cited was personalizing email at a tiny 17%. (Download the study here.)
And as an added benefit, great content will also help you avoid false spam complaints.
Trick 4: Track trends
Keeping an eye on things with an email analytics tool won't directly improve your email deliverability by getting you past a spam filter or engaging a customer, but it will enable you to see what's working and what's not so you can adjust your tactics. Doing email analysis on a regular basis will help you spot upward or downward trends so you can either do more of the same (for the upward) or stop the bleeding (for the downward). Keep up with your email analysis so you're constantly adjusting and improving and you will see your email deliverability get better.
There are many other things you can do to improve your email deliverability, including testing, authentication, maintaining good relations with your ESP, and spreading out your sends over time (if you have a huge list). But those are all fairly standard email marketing best practices. What I'd like to see you do is move beyond the basics, to dig a little deeper and commit a little more to improving that email deliverability by taking on the not-so common tricks too.
P.S. If you really want to get into the nuts and bolts of your email deliverability, you'll find an excellent email deliverability checklist that's technical and detailed here: http://www.emailvendorselection.com/email-deliverability-checklist-improve-email-deliverability-now/