MAKE YOUR EMAIL SMARTER™
Email marketing agency
ClickMail gives back
Email marketing agency ClickMail is committed to making a difference in our communities by assisting non-profits in their digital marketing efforts. See some of our favorite causes below.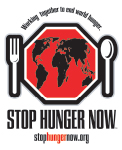 Stop Hunger Now is committed to ending hunger in our lifetime by providing food and life-saving aid to the world's most vulnerable, and by creating a global commitment to mobilize the necessary resources.
ClickMail is a committed supporter of Best Buddies. Founded in 1989, Best Buddies is an international nonprofit organization incorporating volunteers to create opportunities for one-to-one friendships, employment and leadership development for people with intellectual and developmental disabilities (IDD).

The Silicon Valley Italian Executive Council (SVIEC) is a group of Italian and Italian-American technology executives who meet on an informal basis to network, socialize and stay current on technology, the law and public policy.
Copyright © ClickMail Marketing. All rights reserved.